How To Unfriend/Remove Friends In Battlegrounds Mobile India (BGMI)
Nutan Lele
Updated On: 
Battlegrounds Mobile India allows players to unfriend someone through the Friends tab.
You can delete multiple players from your friend list at one time.
---
Battlegrounds Mobile India (BGMI) has been out for Android users for some time now. While the game is more fun when played with a squad of teammates, sometimes you end up adding someone and regretting it. If you want to remove a player from your BGMI friend list you'll need to delete them from your list. In this article, we'll see how you can delete/remove friends from Battlegrounds Mobile India.
How to remove friends in Battlegrounds Mobile India
Removing friends in Battlegrounds Mobile India (BGMI) is pretty easy. Here is how you can do it:
Step 1: Open the BGMI app on your mobile device.
Step 2: Go to the 'Friends' tab, located on the left side of the screen.
Step 3: Tap on it to view your friend list and tap the bullet list icon.
Step 4: Tap on 'Batch Manage' in the drop down it opens.
Step 5: Select the player or players you want to unfriend using the check box on the left side of their profile picture.
Step 6: Tap delete located at the bottom.
Step 7: BGMI will ask you for a confirmation, select 'OK' here.
This will remove the selected player(s) from your friend list in BGMI. You can also block people by tapping on the message icon at the right side of your friend's avatar, and tap the option to block the player.
Published On: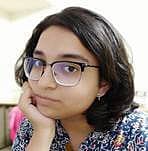 Nutan is AFK Gaming's source for everything from Twitch to the Twitterati. Her focus lies in distilling esports content from around the world. As the former captain of Girlaxy India, she brings an experienced eye in analysing the League of Legends scene.