How To Install BakkesMod For Rocket League For Epic Games Launcher
Nutan Lele
Updated On: 
BakkesMod is useful for practicing your moves in Rocket League.
The process of downloading and installing BakkesMod is simple.
The mod also allows you to create custom modes and check out cosmetics before buying them in-game.
---
Rocket League players can use the in-game practice tool to perfect their air jumps and flips but it has its limitations. Here is where BakkesMod comes in. The mod makes up for features lacking in the in-game practice tool. BakkesMod can be used in a variety of ways, including client cosmetics and practice assistance that involves creating custom training sessions to polish your skills. The developers of the mod have worked hard to make it Epic Games launcher-friendly since Rocket League's shift from Steam. This article will guide you through the download and installation of BakkesMod on Rocket League using the Epic Games launcher.
How to Download and Install BakkesMod for Rocket League on Epic Games Launcher
Here are the steps you need to follow to download and install the mod:
Visit www.bakkesmod.com.

Click the 'Download Now' button which redirects you to the actual download page.

Click the 'Click Here to Download' hyperlink to start the zip file download.

Unzip the mod file and click on the BakkesModSetup.exe (the executable file).

Allow the program to make changes to your computer.

Complete the steps in the installation setup.
You will now be able to run the mod for Rocket League. Some antivirus software might block the mod so make sure to whitelist it. Before opening Rocket League, use the BakkesMod quick access to enable it during your gaming session. Once in-game, use the F2 key to access BakkesMod.
" data-src="https://gumlet.assettype.com/afkgaming%2F2021-07%2F00f8c277-8156-4ae8-b8d0-b33a16b31bbe%2FAztral__24_.jpg?auto=format%2Ccompress" data-src="data:image/gif;base64,R0lGODlhAQABAAD/ACwAAAAAAQABAAACADs=">
BakkesMod has some premade training options. Players can also customise their own.
Note that while you won't get banned for using BakkesMod from Rocket League, an anti-cheat software for another game may confuse it with cheat software. So make sure you close the mod before jumping into any other game.
The BakkesMod is a great tool for practicing particular stunts by helping you recreate the conditions required. Players can change the game speed, speed of the ball, and even gravity. To use these go into Training Mode on any map you want, open the BakkesMod menu (default key is F2), and select on the mode you want to use. The mod can also be used to try out various cosmetics before buying them. Note that these items can only be seen by you in-game. Other players will not be able to see them.
Published On: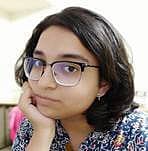 Nutan is AFK Gaming's source for everything from Twitch to the Twitterati. Her focus lies in distilling esports content from around the world. As the former captain of Girlaxy India, she brings an experienced eye in analysing the League of Legends scene.