Shroud Says Valorant Ruination Skins Are "Very Cool" But "Pay To Lose"
Nutan Lele
Updated On: 
Shroud thinks the Ruination skin line is "very cool" but thinks they give players a disadvantage.
He talks about the drawn out SFX on the Ruined Guardian saying it "lingers" for "like four seconds."
Riot teased a glimpse of the upcoming Sentinels of Light bundle.
---
The Ruination skins bundle will be coming with the latest Valorant patch 3.01 as part of the Sentinels of Light Riot Games event. The bundle contains some of the most elaborate gun skins ever to come to the game. However, streamer shroud says the skins are "pay to lose" in-game. Talking about the Ruination skins bundle, Shroud said that the gun animation and sound effects make the weapons less player-friendly. While he considers it a "very cool" collection, "using these kinds of skins is definitely pay-to-lose, that's why I use so many basic ones," he commented during a livestream.
He went on to show the "basic ones" he uses, which come from the Convex, Dot Exe and what seems to be his most prefered, Junkyard skin collection. Having said that, Shroud proceeded to buy the bundle for 8700 Valorant Points because "It looks too f***ing cool, so I'm buying it. It's just that simple."
Shroud later went on to say, "those skins are really cool but you're not getting an advantage. The only thing you're getting is that this skin looks cool. You're getting a disadvantage because it's so loud, it's so annoying, it's so in your face with the visual effects and sh*t."
After Shroud bought the Ruination bundle, he went on to try Ruined Guardian and commented on its drawn out SFX when fired, saying, "If you don't think that's pay to lose you're out of your mind. Any normal Guardian doesn't have this lingering effect when you shoot it. Listen to how long that lingers for. That's like four seconds."
Ruination Skin Bundle
The Ruination skin bundle contains four upgradeable guns and a massive melee weapon. League of Legends fans will recognise Blade of the Ruined King, which looks like a mashup of Viego's enchanted blade and the item in-game. Each skin comes with color customization options The Ruination bundle is one of Riot's most ambitious skin lines yet, comparable only to the epic dragon-themed Elderflame skins. The Ruination bundle includes:
Ruined Knife/Blade of the Ruined King

Ruined Spector

Ruined Guardian

Ruined Ghost

Ruined Phantom
" data-src="https://gumlet.assettype.com/afkgaming%2F2021-07%2Fe3ccafb1-8c3e-4743-b0a3-a78cd3f5cece%2Fruination_bundle.jpg?auto=format%2Ccompress" data-src="data:image/gif;base64,R0lGODlhAQABAAD/ACwAAAAAAQABAAACADs=">
The Ruination bundle is part of the Sentinels of Light mega event which spans across all of Riot Games' titles.
Published On: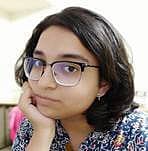 Nutan is AFK Gaming's source for everything from Twitch to the Twitterati. Her focus lies in distilling esports content from around the world. As the former captain of Girlaxy India, she brings an experienced eye in analysing the League of Legends scene.