Valorant Introduces New Ruination Skin Bundle
Riot Games is set to add a new Ruination skin bundle for Valorant fans.
The bundle is meant to commemorate the Sentinels of Light event taking place across all Riot Games titles.
Phantom, Guardian, Spectre and Ghost are the four weapons receiving the Ruination skins along with an exclusive melee skin.
---
Riot Games and YouTube channel HITSCAN showed off the upcoming Ruination skin bundle ahead of its launch in a new video. Riot's Premium Content Art Lead, Sean Marino, and Senior Producer, Preeti Khanolkar, collaborated with HITSCAN's RyanCentral to talk about the upcoming cosmetic bundle which will be available as part of the Sentinels of Light event. Riot talked about how the upcoming cosmetics have been in the making for a year and it will be the first time that the Valorant and League of Legends universes merge through the upcoming Sentinels event. Here is a closer look at the upcoming Ruination bundle in Valorant.
Valorant Ruination Bundle overview
The bundle is themed around the Ruination, an event occurring in the Runeterra universe which League of Legends, Legends of Runeterra, Wild Rift and Teamfight Tactics are based on. Valorant is a completely separate franchise with its own lore but Riot Games is doing a crossover content update with the new Ruination-themed skins. It is the first time that Valorant is getting skins that are themed around League of Legends content.
The upcoming skin bundle will include the following cosmetics:
Ruination Phantom

Ruination Guardian

Ruination Spectre

Ruination Ghost

Blade of the Ruined King (Melee skin)

Gun Buddy

Player Card
According to Riot's Premium Content Art Lead, Sean Marino, the devs did not want to release a League bundle as the studio has been "very deliberate" to avoid any major crossovers. He explained "There's all of this story that they're unfolding within the canon of League. It's all actually happening. And so, they wanted us to be a part of that but also just all games to come together and celebrate a big event and moment that's happening."
Riot's Senior Producer, Preeti Khanolkar, revealed that the bundle "isn't for League of Legends players" and that it was designed with Valorant players in mind. She explained, "if you're a player that likes League of Legends, it has a little bit of extra meaning, a little bit of Easter eggs, and stuff like that."
The Sentinels of Light event starts on 8th July with League of Legends being the first game to receive a content update and other Riot titles will follow very soon. The Valorant Ruination skin bundle should be available in the in-game store in the next couple of days. Pricing information has not been revealed yet but if it is part of the Premium tier, the entire bundle should set fans back by 7,100 VP with each individual skin being priced at 1,775 VP when purchased separately.
Published On: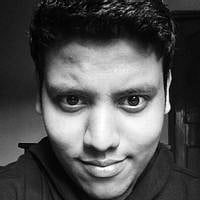 Abhimannu is a part of the content team at AFK Gaming and a lifelong obsessive gamer. He currently covers esports titles like VALORANT, CS: GO, Call of Duty, Fortnite, PUBG and more.