New Vandal Skin for Valorant Leaked in Riot's Sentinels of Light VR Website
Valorant fans might be getting a new Vandal skin as part of the Sentinels of Light event.
The skin was shown off in the Sentinels of Light VR website which teased upcoming content in Riot Games' titles.
An Operator skin was also spotted in the Episode 3 Kickoff video which may be added to the upcoming in-game event.
---
League of Legends' upcoming Sentinels of Light event is set to introduce new content and bring the 'Ruination' to all Riot Games' titles. The studio launched a VR website that teases what content is on the way for fans and fans discovered a brand-new Vandal skin for Valorant. When you access the VR website on any mobile device, you will be promoted to touch the screen and hold to enter the outpost. You can click around the area and if you notice carefully, there is an unreleased Vandal skin showcased among the Sentinels' weapons.
What other Sentinels of Light skins are coming to Valorant?
In addition to the Vandal skin that is visible on the website, fans also spotted a Guardian skin in the Episode 3 Kickoff video posted by Riot Games. If you look at the scene where KAY/O is fighting Reyna, you will notice that he is wielding a Ruination-themed Guardian and absorbs Reyna's soul.
Currently, we know of only two skins that have been teased by Riot Games and it is possible that the studio will launch its standard suite of four skins, along with a melee weapon like it does with all other bundles in-game. However, there is no official information on the pricing and availability of the skins just yet. There may also be a limited-time event in Valorant considering other Riot Games titles are getting Sentinels of Light events.
What is the Sentinels of Light event?
Riot Games announced that a Sentinels of Light event would be introduced in all of its games including League of Legends, Legends of Runeterra, Teamfight Tactics, Wild Rift and Valorant. Except for Valorant, all of the other titles fall under the Runeterra universe. In the official lore, the Ruination is a calamity that will affect all of Runeterra unless the Sentinels of Light stop the Ruined King, Viego.
The Sentinels of Light events will lead up to Ruined King: A League of Legends Story which is a standalone game set to release later this year. It will be Riot Games' first single-player PVE game with iconic characters from League of Legends.
Published On: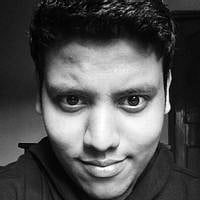 Abhimannu is a part of the content team at AFK Gaming and a lifelong obsessive gamer. He currently covers esports titles like VALORANT, CS: GO, Call of Duty, Fortnite, PUBG and more.