Arsenal Rocket League Settings: Best Camera Options
Here are Arsenal's Rocket League settings to help you tweak your camera options and controller settings.
Arsenal is one of the best Rocket League players in North America with multiple RLCS championships under his belt.
He uses the PlayStation DualSense controller to play the game.
---
Arsenal's rocket league settings can help you out if you are confused about how you should tweak your camera options. If you tweak your camera options, it can drastically change your in-game experience as it affects how you read the field. It is recommended to use Arsenal's Rocket League settings as you will be able to see everyone on field with the camera zoomed out. The default settings keep the camera too close to your car which can worsen your visibility. Changing other settings like camera shake can also improve your experience. Here is a rundown of Arsenal's Rocket League settings in 2021.
Arsenal Rocket League Settings 2021
Here are all of Arsenal's latest settings in Rocket League. What sets his setup apart from other players is his swivel speed which is higher in comparison.
Camera Shake: Off

Field of View: 110

Height: 100

Angle: -5.0

Stiffness: .45

Swivel Speed: 10.00

Transition Speed: 1.20

Ball Camera: Toggle
Arsenal Rocket League Controls
Powerslide: L1

Air Roll: L1 + Square

Boost: R1

Jump: X

Ball Cam: Triangle

Brake: L2

Throttle: R2
Arsenal Rocket League Deadzone Settings
Deadzone Shape: Cross

Deadzone: 0.05

Dodge Deadzone: 0.75

Aerial Sensitivity: 1.70

Steering Sensitivity: 1.30
Arsenal Rocket League Hardware
Arsenal uses the DualSense controller for playing Rocket League.
About Arsenal
Tshaka "Arsenal" Lateef Taylor Jr is an American Rocket League player and content creator who has competed in the Rocket League Championship Series and has secured multiple first-place finishes. He currently plays for SpaceStation Gaming and was formerly a part of The Peeps.
He was in contention to win the RLCS Season X North America championship but he fell short against NRG at the grand finals last month. Arsenal has multiple MVP awards under his belt at the RLCS and has earned over $170,000 from Rocket League esports in tournament winnings.
Published On: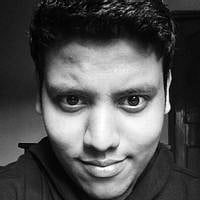 Abhimannu is a part of the content team at AFK Gaming and a lifelong obsessive gamer. He currently covers esports titles like VALORANT, CS: GO, Call of Duty, Fortnite, PUBG and more.