240Hz gaming monitors are the cheapest they have ever been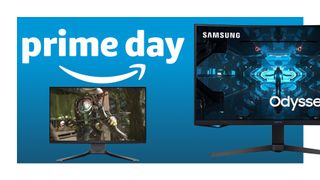 (Image credit: Future)

As new GPUs like the RTX 3080 Ti are spitting out insanely high framerates, gaming monitors have stepped up their game. 240Hz gaming monitors are becoming the go-to displays for competitive gamers who value speed over anything else. FPS players especially prefer high refresh rate monitors, as having a clear view of high-speed movement in games such as Apex Legends or Valorant is super valuable. 
240Hz isn't the highest you can go. 360Hz is the new hotness, but those displays are wildly expensive and the jury is still out on whether they're worth it. If you're going down the high-refresh road, 240Hz is a good place to start; just make sure you have a GPU (minimum RTX 2070 Super) that can match it. 
The number of these high refresh rate screens on sale this week makes it an excellent time to pick one up, although the ones on sale are on the smaller side at 24.6″. We did spot some bigger panels on sale, such as the Samsung Odyssey G7 for under $600, which is 27″ and runs at a native 1440p. Other high refresh rate monitors with resolutions over 1080p do exist; we're just not seeing as many getting the massive price reductions like their smaller counterparts. 
Here are the best deals we've found on 240Hz displays, starting at $250: 
Jorge Jimenez is a Hardware Writer from the enchanted lands of New Jersey. When he's not filling the office with the smell of Pop-Tarts, you can find Jorge streaming bad games with his dog or binge-watching an irresponsible amount of superhero TV shows.