All the AMD RX 6700 XT price, specs, and performance details – live updates
Dr. Lisa Su is soon to take to the stage at the Where Gaming Begins Episode 3 event to unveil the new AMD RX 6700 XT graphics card. You can watch the RX 6700 XT launch event here but we'll be live reporting everything that is mentioned during the presentation on this very page.
This is the mid-range card of the RX 6000-series and promises to be the most affordable of new Navi GPUs. It is rumoured to sport the Navi 22 chip, a departure from the Big Navi silicon baked into the hugely successful AMD RX 6800 XT and RX 6800 graphics cards released last year.
We're only expecting one GPU to be announced, but there is the potential for more to be spoken about, and there's not long to wait now…
Refresh
It's got the performance. Trades blows with the RTX 3070 in these games.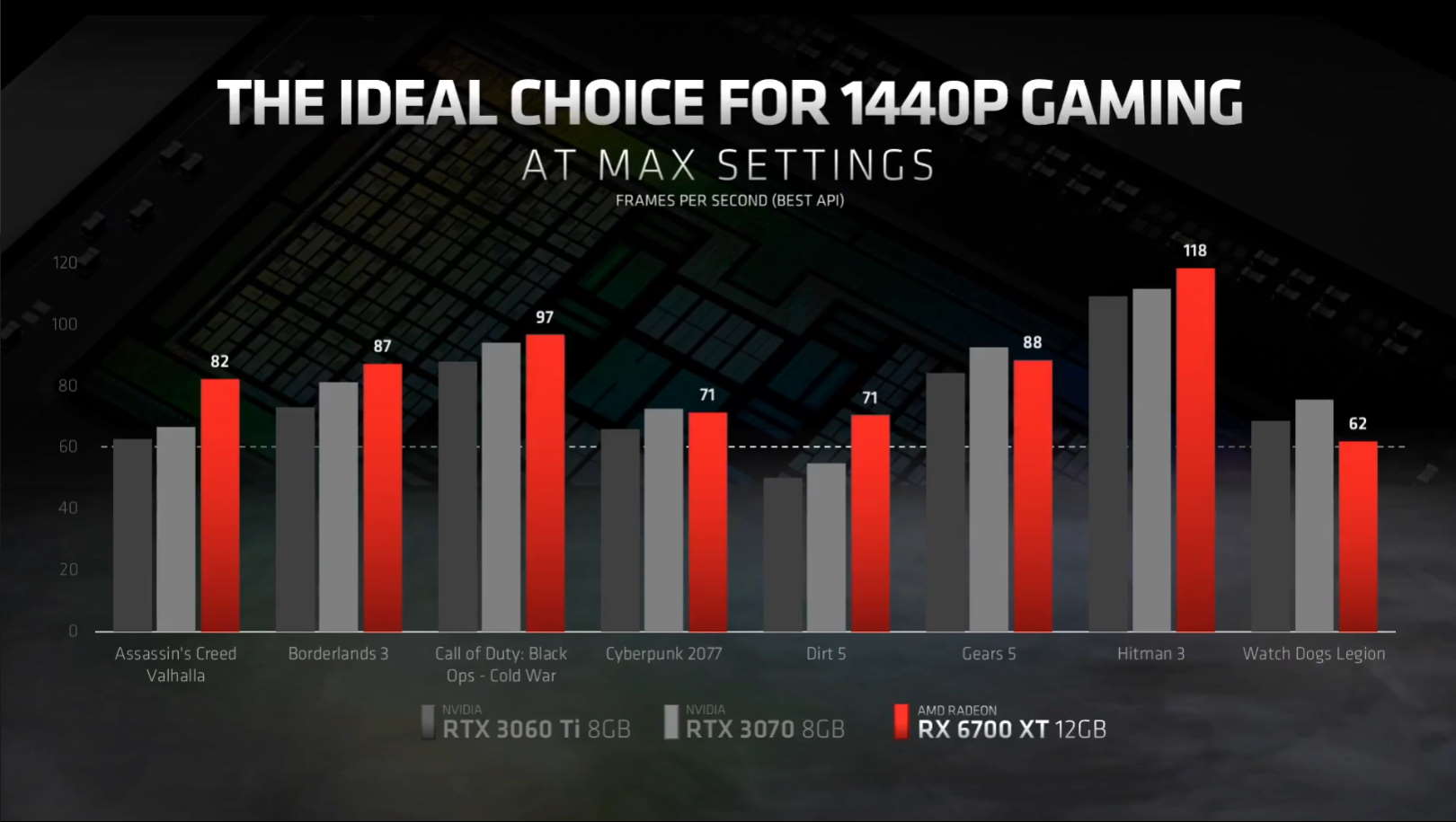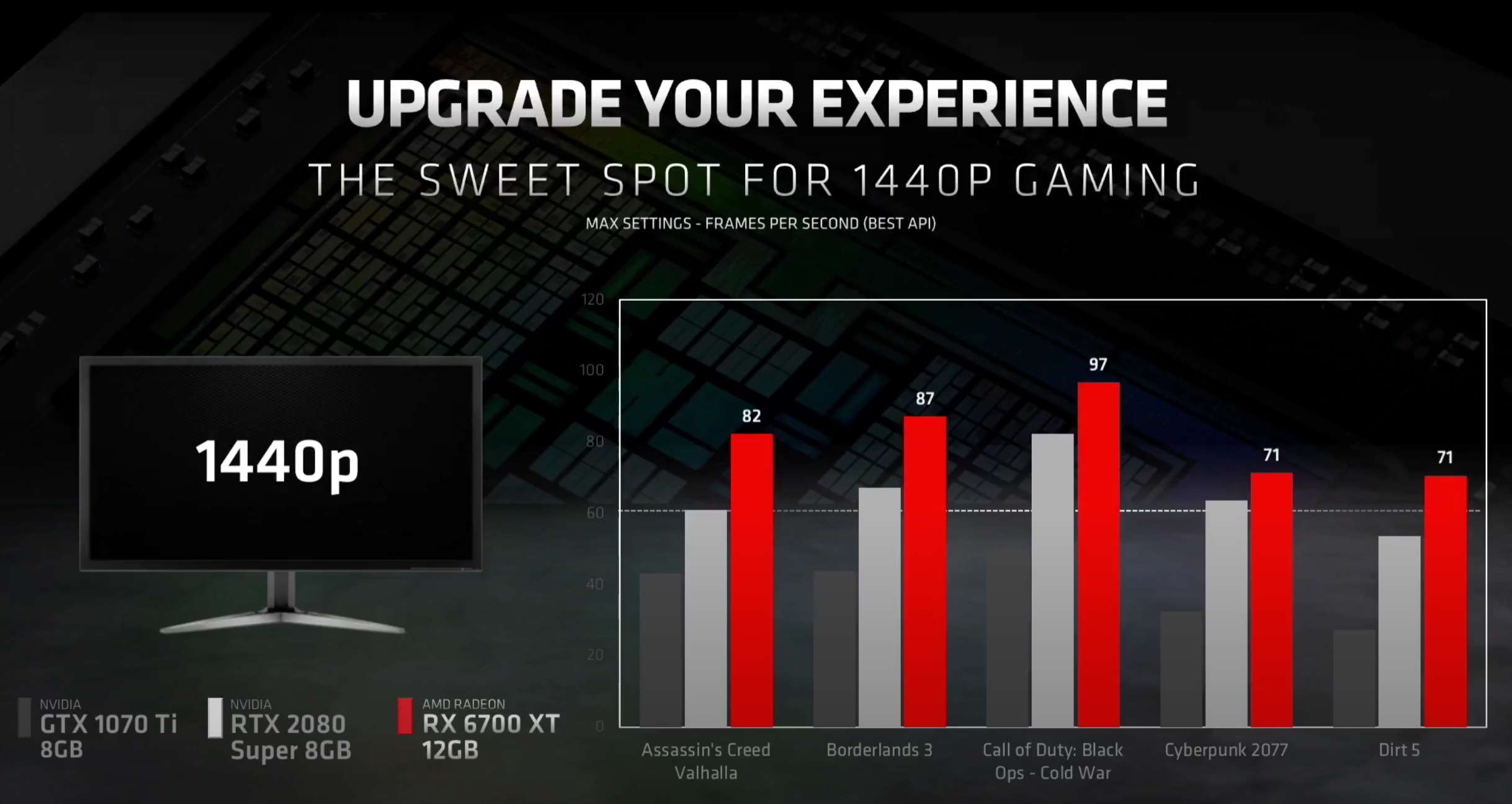 Faster than the 2080 Super. Nice
Pretty much what we expected other than that clock speed.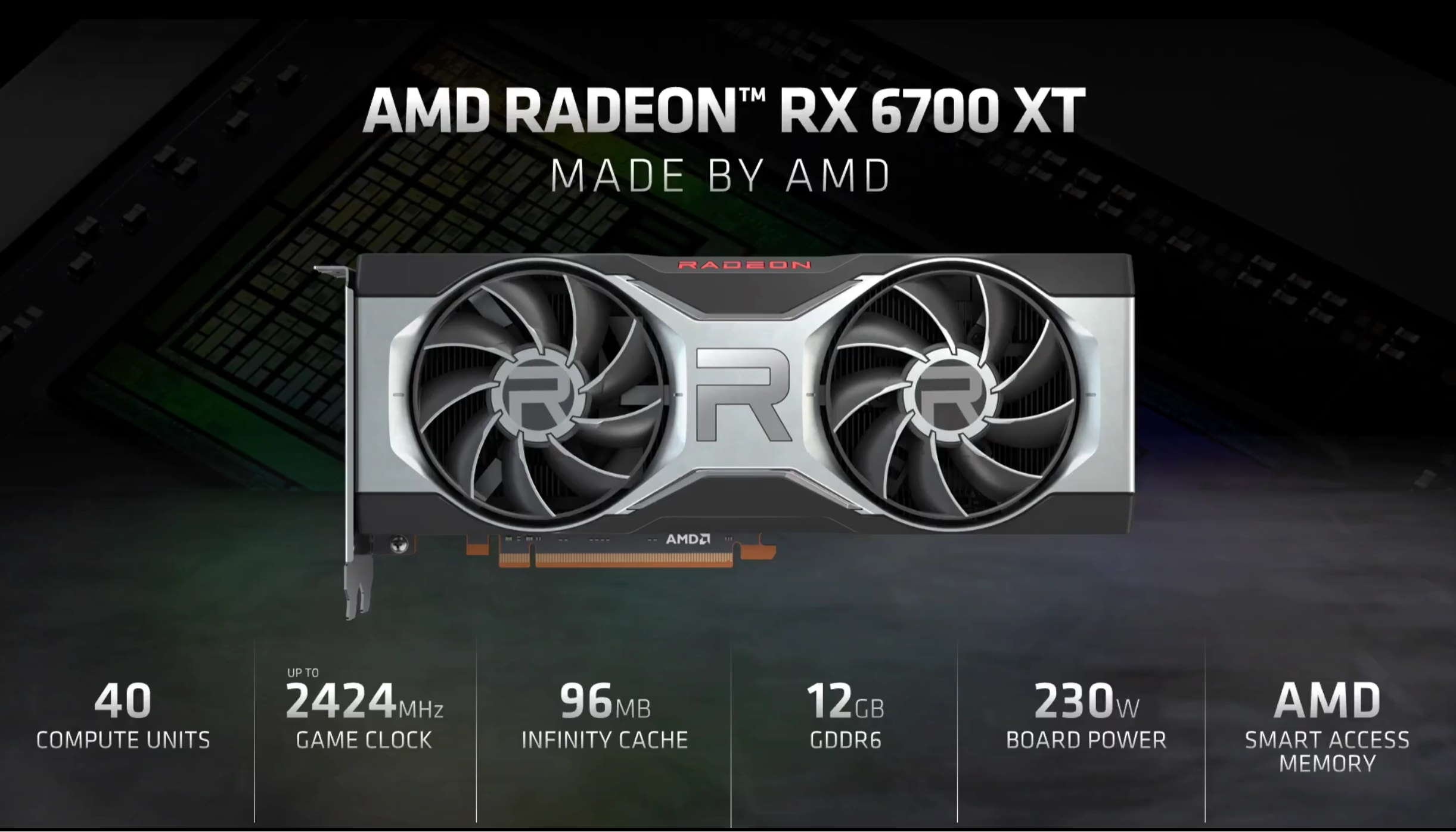 2,424MHz Game Clock. That's quick.
AMD Smart Access Memory is coming to the Ryzen 3000-series CPUs.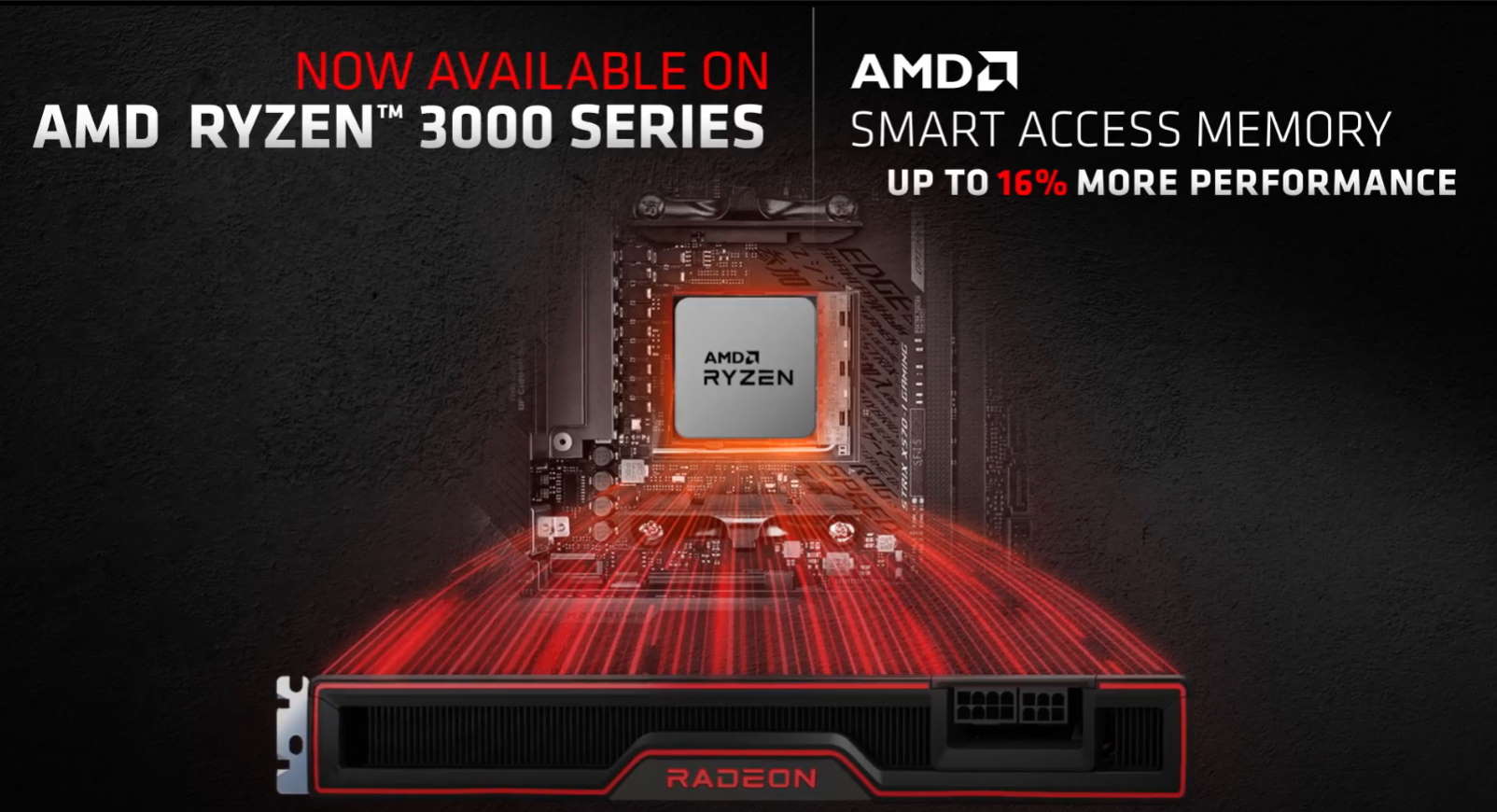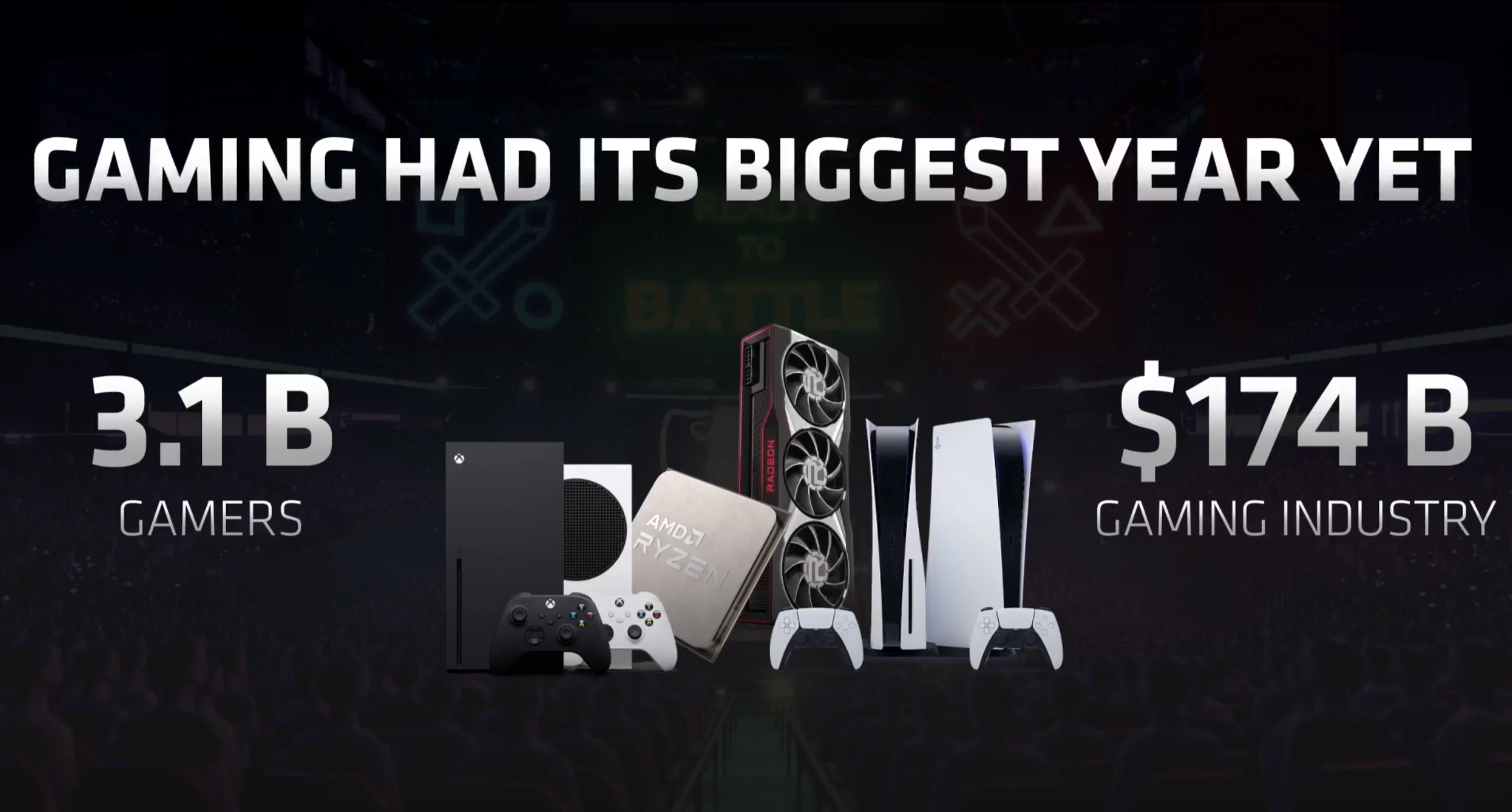 40 percent of the world's population were gaming last year. Bit low…
Awww, just Scott. Where's Dr. Lisa?
And Gaming Begins. Again.
There are a lot of 'Out of Stock' notifications popping up in the YouTube chat already…
So, what do we expect to see inside the new card? There have been a lot of RX 6700 XT leaks so far, and we're pretty confident on the make up of the new Navi 22 GPU.
GPU: Navi 22
Lithography: TSMC 7nm
Architecture: AMD RDNA 2
Compute units: 40
Core count: 2,560
Memory: 12GB GDDR6
Performance: Between Nvidia RTX 3060 Ti and RTX 3070
Price: $450 – $500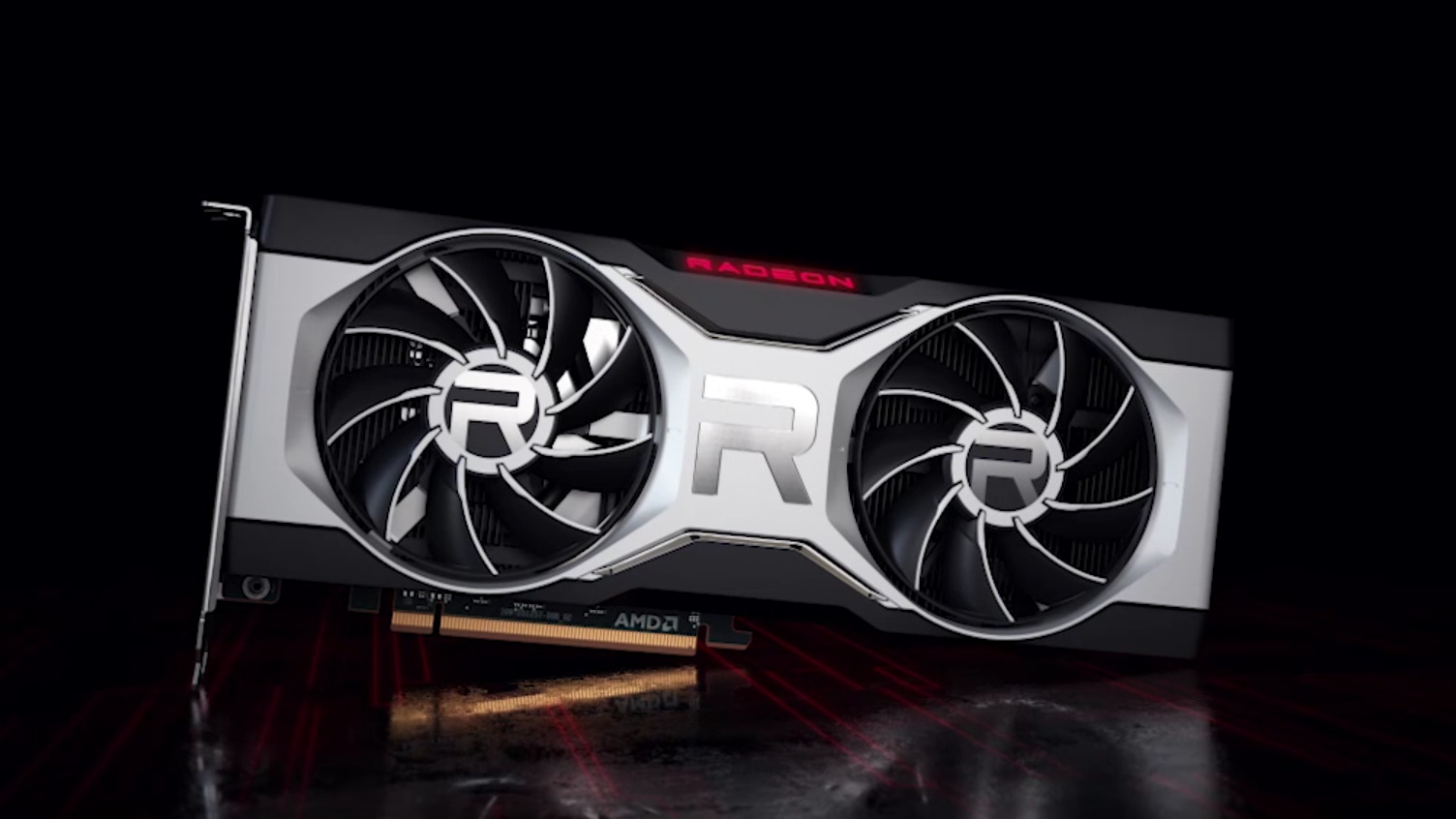 This is the teaser image AMD has been showing off for the new RX 6700 XT shroud. It's rocking a dual-fan design and looks a good deal shorter than the RX 6800 XT design. Though it is obviously using the same aesthetic.
So, what else could AMD be announcing? We're obviously going to see some basic specs and relative performance numbers for the AMD RX 6700 XT, but I'm also hoping we get to hear something about the red team's promised AMDLSS feature. 
Or Super Resolution if you want to give it a boring name.